Favorite Gnome Skins
The best place to find Skins and Themes for Linux  is definitely gnome-look.org
My Gnome Skin of Choice is: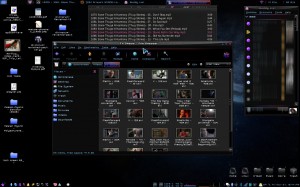 I always prefer darker themes. A common problem with dark skins is that usability and readability become very poor. This is quite a dark theme and has a sweet laser-like bar throughout the theme.
Open Office "breaks" and is all black, so if you want to work on white documents you need to fix that. It hasn't really bothered me enough to fix it.
Other fairly good looking skins are: